David is an industrial computing consultant. He is a Member of the Institution of Engineering and Technology and a Member of the British Computer Society. Amongst other things he enjoys running long distances.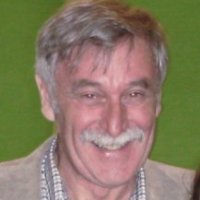 Here is an extract from his C.V.
2008 – Present
Director at Information Technology (UK) Ltd
Examples of industrial applications of computers I have worked on are non-contact identity for mobile machines, product quality data logging for the paper and steel industries, training simulators, high accuracy weighing, remote position control, vehicle automatic transmission. Currently using Internet techniques for Human / Machine Interfacing.
1992 – 2008
Technical Director at Digitrol Ltd.
Managed a team of hardware and software development engineers on projects ranging from industrial process control & monitoring to bespoke electronic systems and interfacing process computers with business systems
1988 – 1992
Technical Director at COMCEN
Development of "clean room" BIOS for clone PCs and the addition of products to the sales portfolio.
Education
HND Electronic Engineering & Physics, University of Wales, Cardiff 1967