Sviti is our project manager for the COVeHealth Coronavirus project. Her main business focus is in providing project management services on Government grant schemes. She has more than 6 years of experience of managing (or part managing/providing consultancy) 9 innovations government grant competitions resulting in more than 150 projects being funded over £4 million: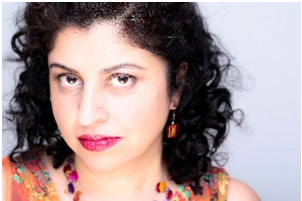 Here is an extract from her C.V.
Feb 2019 to Present – Kaizen Solutions Enterprise
Director – To support government departments with small grant schemes and to complement Innovate UK, I am offering project management services to government departments to manage grant competitions. My unique selling point is the speed and effectiveness in which the grant competitions are launched.
Feb 2019 to Present – I helped to launch Department for International Development's (DFID) Modern Energy Cooking Services-Technology Research Innovation for International Development (MECS-TRIID) competition being managed by Loughborough University. We successfully funded 22 projects and are in the process of finalising the reports for the last few remaining projects.
May 2019 to Present – As a consultant I guided Connected Places Catapult on how to set up the process for T-TRIG on behalf of the Department for Transport (DfT). The competition resulted in 32 projects being funded.
"Sviti provided advice and support during the planning and bid assessment phases of the 2019 T-TRIG call. Her deep experience of running SME-focused innovation grant funding calls was really helpful in making sure that we navigated the relevant Government procedures and funding regulations confidently and made sure that bidders had a smooth experience, regardless of whether they were successful in applying for funding or not", James Tichler, Innovations Manager, DfT.
Nov 2017 to Aug 2018 – Simone Surveys Ltd
Grant Project Manager – I provided project management services on T-TRIG to DfT (23 projects funded) and T-TRIID to DFID (10 projects funded).
Apr 2004 to Apr 2017 – TRL Ltd
Consultant (Sep 2014 to Sep 2016) As a consultant (secondee at DfT), I created the T-TRIG programme and launched 5 different competitions under this brand (71 projects funded).
(Jan 2005 to Apr 2017) As a consultant I brought Airport Company South Africa's customer satisfaction business to TRL.  Created an audit system to monitor service provision at different aspects of the airport: Terminal, Airside, Landside and Commercial (shopping outlets) at Johannesburg, Cape Town and Durban airports. The results were used to support funding requests for infrastructure improvements to support the passengers during FIFA World Cup 2010.  The airport continued to use this services until 2017.
Feb 1992 to Mar 2004 – International Air Transport Association (IATA)
Project Manager – I worked on various projects for the airline industry managing airline surveys on the Transatlantic routes for major airlines such as British Airways, United Airlines, Lufthansa etc. My key achievement was in migrating a small regional airport surveys and launching a global survey through recruiting key missing airports in Asia such as Hong Kong, Singapore and Sydney airports. In three years the membership of the programme trebled to 36 and now this is the major airport programme in the world with more than 250 airport members. It is no longer being managed by IATA and has moved to Airport Council International (ACI).
Feb 1988 to Sep 1990 (6 months each year – sandwich course) – Harris Research
Undergraduate Trainee – I worked in different positions in the organisation to understand the different roles from Accounts Assistant (processing invoices and credit control) to Field Controller (project management of fieldwork – allocating the work to area managers and ensuring that the quotas for the surveys are achieved within the deadline.
Published Global Airport Monitor Annual reports in 2001, 2002 and 2003.
Education
2012
Prince2 Practitioner
1994
Chartered Institute for Marketing (Diploma)
1991
BA(Hons) Business Studies