Jim is our CIO. His main business focus is in developing standards for messaging and transaction processing to improve the quality of financial services in terms of efficiency, reliability, and performance. A key focus in that is helping to evolve financial services standards to assist in the realization of the United Nations Sustainable Development Goals. The hope being that "ESG" – Environmental, Social, Governance investing will avoid becoming the next euphemism for "Green Washing".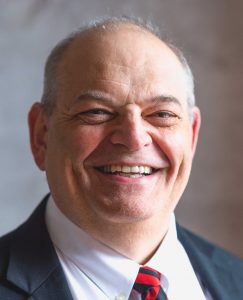 Jim and his wife Sonia live in the Upper Peninsula of Michigan. They live independent of the power grid. They continue to look to reduce their overall energy consumption and carbon production. Their next ambition is to find a way to sustainably operate an electrical vehicle using renewable energy sources.
Here is an extract from his C.V.
Feb 2018 to Present – FINTECH CONSULTANCY, LLC
FINTECH CONSULTANCY, LLC provides management and strategic consulting around financial technology. The focus is on improving overall quality of financial services via the employment of open standards.
Nov 2000 to Present – FIX Trading Community
Serving as Global Technical Committee Chair since 2013, Jim has focused on lowering the cost of ownership of FIX by focusing on bringing "plug and play" to the financial messaging via the FIX Orchestra standard. FIX has a number of encoding and messaging standards that have found application beyond financial services to areas such as vehicle to grid charging and autonomous vehicles. Previously served for seven years as Co-chair of the Americas Subcommittee. Prior to that helped create and lead the Global Derivatives Subcommittee as Chair then Co-chair.
Jan 2019 to Present – ISO TC68 Chair
Currently serving as the chair for ISO TC 68 Financial Services.  ISO TC 68 is the ISO Technical Committee that provides standards for financial services reference data (especially identifiers for legal entities and financial instruments) and information exchange (ISO 8583, ISO 15022, ISO 20022), and information security.
September 2019 to Present – Interim Chair US TAG to ISO TC 322
The US via the Accredited Standards Committee X9  is a national member body in the recently formed ISO TC 322 Sustainable Finance Technical Committee. ISO TC 322 is actively developing a framework for sustainable finance measurement and reporting.
Nov 2009 to Nov 2015 – Accredited Standards Committee X9
The Accredited Standards Committee X.9 is responsible for establishing and maintaining financial services within the United States. Jim was previously the chair and co-chair of the X9D Securities processing subcommittee.
Feb 1997 to Present – Michigan Technological University
Adjunct Instructor in the College of Business, Finance
Currently teaching FIN 4200 Derivatives and Financial Engineering in the College of Business Finance department. Helped design a new course entitled FIN 4600 Foundation of Financial Technology. Previously held dual appointments to the School of Business and Economics and the College of Arts and Science – Department of Computer Science. Taught a wide range of courses, ranging from introductory IT, C++ programming, Java programming, Networking, Database Management Systems, Systems Analysis and Design, Project Management. Helped students start a chapter of the AITP. Support of the MTU SBE Finance Club.
Feb 2015 to 2018 – ITIVITI AB, CameronTec
The LaSalle Technology Group, LLC was acquired by Nordic Capital in 2015. Jim held roles as principal consultant at CameronTec, following a further consolidation of assets within Nordic Capital, Jim served as Sr. Vice President of Strategy, up until the time that Itiviti acquired Ullink as a result further industry consolidation in the electronic trading space.
August 2006 – January 2015 – The LaSalle Technology Group, LLC
Co-founded, along with Jacob Northey, the LaSalle Technology Group, LLC. Lasalletech focused on infrastructure products for electronic trading messaging along with consulting on market structure and exchanges. Lasalletech was sold to Nordic Capital in 2015.
Education
1998 – DePaul University
Computer Science – Graduate course in Formal Methods
1997 to 1998 – Michigan Technological University
Computer Science – Graduate courses in software engineering
1994 to 1997 – Illinois Institute of Technology
MS Financial Markets and Trading
Emphasis was on OTC and listed derivatives and computational finance
1979 to 1984 – University of Indianapolis
BS Mathematics
1977 to 1978 – University of Dubuque