There have been numerous mainstream and social media articles today about what is claimed to be "The largest single site for vehicle-to-grid in the world". Let's start with the press release from SSE Enterprise:
A North London bus garage is set to become the world's largest vehicle-to-grid (V2G) trial site.

Northumberland Park will run as a 'virtual power station' as part of the Bus2Grid project being led by SSE Enterprise, and generate electricity from buses when they are not in use.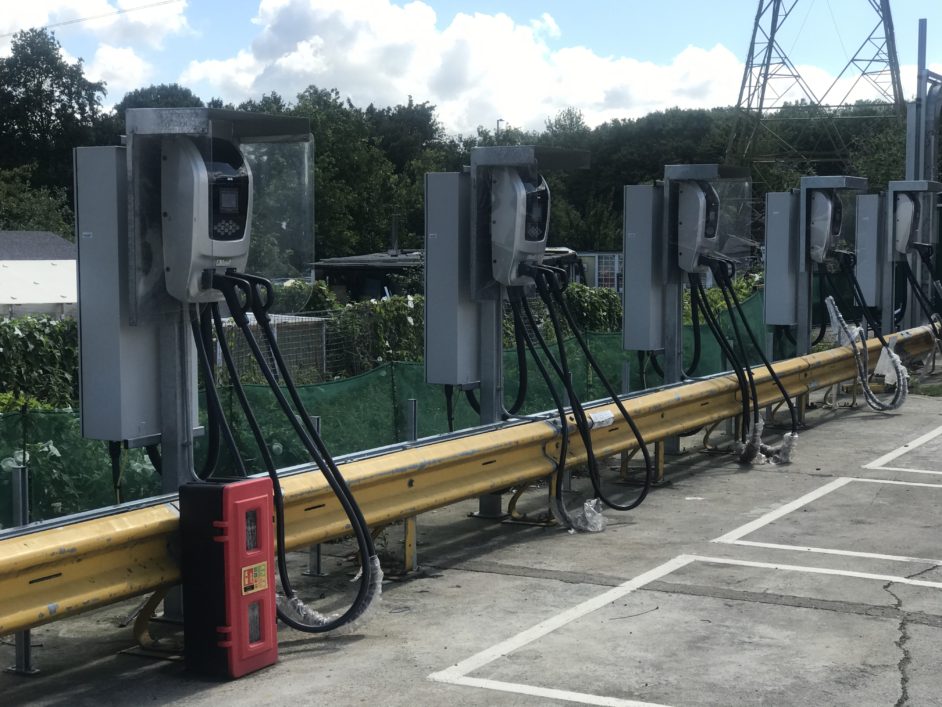 According to SSE Enterprise's Smart Systems Innovation Sector Director, Niall Riddell:
Central to the challenge of decarbonising our transport and achieving climate change targets is how we can optimise the existing flexibility within the energy system. Developing a charging infrastructure that operates in two directions so that batteries can give back as well as take from the grid is an important part of this."

V2G technology enables energy stored in an electric vehicle's battery to be fed back into the electricity network.

By recharging when demand is low and putting energy into the grid when it is high, V2G helps manage the peaks and troughs, balance the network and make it more efficient.

If the entire London bus fleet of around 9,000 vehicles were to be converted with the technology being used in the Bus2Grid project, it could theoretically provide enough energy to supply more than 150,000 homes.
Next let's see what an article in Current News has to say about the Bus2Grid project:
The world's largest vehicle-to-grid (V2G) project has been launched at a north London bus garage.

Nearly 100 new zero-emission electric buses will be run from the Northumberland Park garage, which has been transformed with chargers that will be used for the Bus2Grid project.

Initially, it will use batteries from 28 of the state-of-the-art double decker buses to trial V2G systems, which are capable of returning 1.1MW energy to the grid to provide balancing services. The buses are adapted BYD ADL Enviro400EV, double deckers, each with a 382kWh BYD lithium iron phosphate batteries.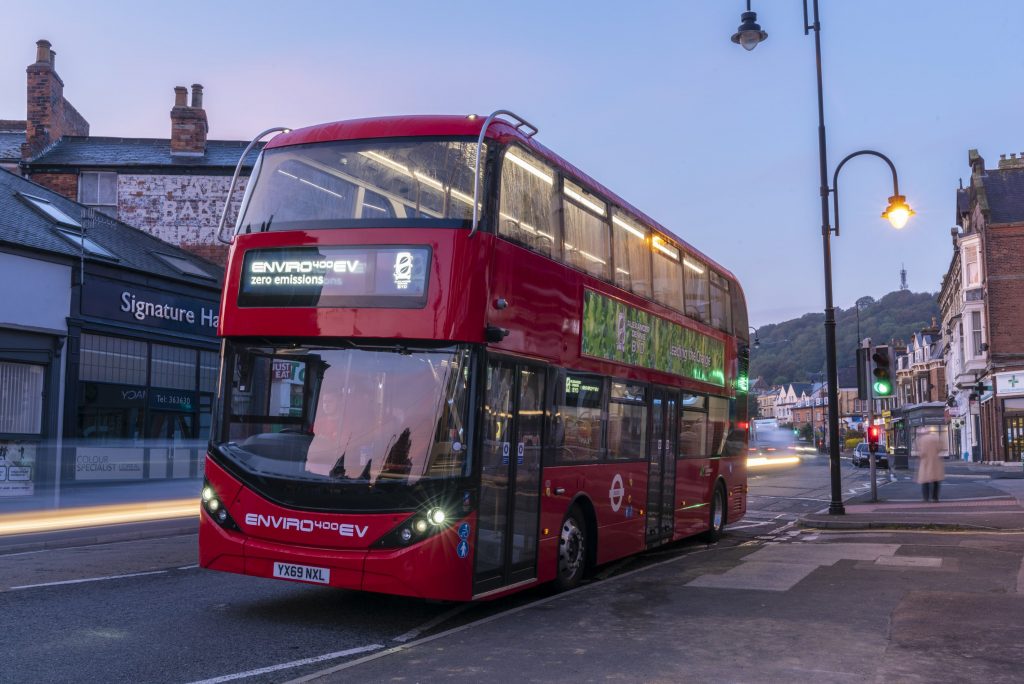 Exciting news obviously, but is this really "the world's largest vehicle-to-grid (V2G) trial site"?

Commenting on Niall Ridell's LinkedIn article about the Bus2Grid announcement Francesco Lamberti from Engie eps begged to differ!

Extremely interesting! Nevertheless, the largest single site V2G project in the world should still be the one developed by ENGIE Eps and FCA in Turin with a size of 2 MW:

Is there any advance on 2 MW? As a matter of fact there is. As announced on our V2G Group sister web site last September, Triodos Bank are the proud possessors of a car park equipped with around 4 MW worth of bi-directional electric vehicle charging stations under a large solar PV canopy: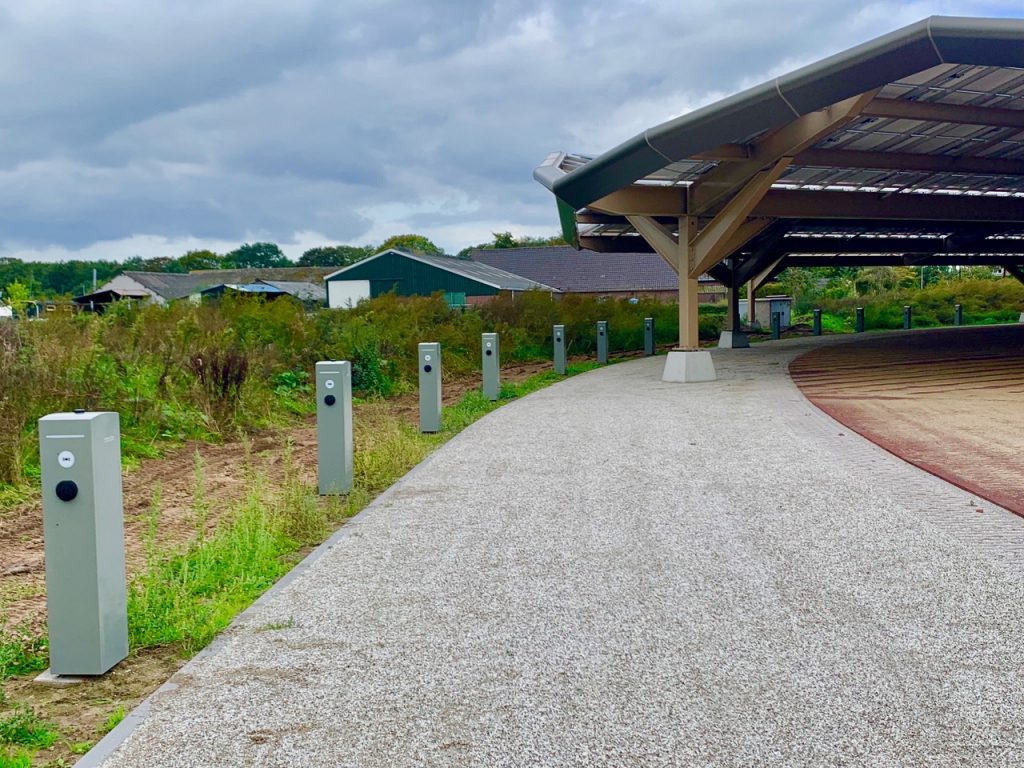 Strictly speaking the serried ranks of dual 22 kW charging posts currently employ vehicle-to-building (V2B) technology, in so far as they are connected to Triodos Bank's new office building rather than directly to the local distribution grid.

Do you suppose SSE and/or Engie's copywriters would care to do their due diligence on such technical subtleties before writing their next "V2G" headline?

Should any such copywriters by any chance be watching, here is a rather more modest installation of an identical charging post in the V2G Group car park, much closer to the shores of the North Atlantic than the North Sea: