As part of our mission to experiment with "alternative" electric vehicle charging station communications technologies we've been searching for open source software for the "server" end of things that supports OCPP 1.6. We'd been looking at the ChargeTime Java server from Thomas Volden when news reached us that the SteVe project from the Rheinisch-Westfälische Technische Hochschule Aachen had just been updated to (mostly) support OCPP 1.6. As the ReadMe puts it:
SteVe was developed at the RWTH Aachen University and means Steckdosenverwaltung, namely socket administration in German. The aim of SteVe is to support the deployment and popularity of electric mobility, so it is easy to install and to use. SteVe provides basic functions for the administration of charge points, user data, and RFID cards for user authentication and was tested successfully in operation.

SteVe is considered as an open platform to implement, test and evaluate novel ideas for electric mobility, like authentication protocols, reservation mechanisms for charge points, and business models for electric mobility. SteVe is distributed under GPL and is free to use. If you are going to deploy SteVe we are happy to see the logo on a charge point.
We eagerly cloned SteVe from GitHub and carefully followed the instructions. Working from the Scientific Linux command line it took a while for Maven to do its thing and then SteVe burst into life at the very first time of asking!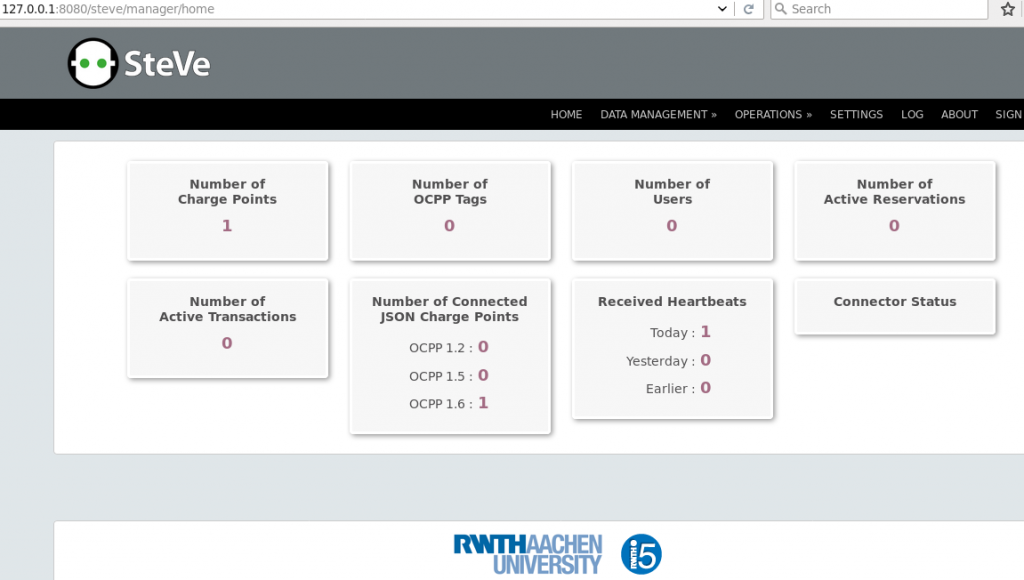 Next we tried SteVe on our trusty Raspberry Pi 3B. Whilst we have previously successfully used MySQL on a RasPi on this occasion it seemed prudent to configure SteVe to use the existing database on our Linux server. Having allowed him through our firewall once again SteVe immediately burst into life without further ado.
It took slightly more work to get him working inside Eclipse. We had to set up a suitable "Maven Build" configuration: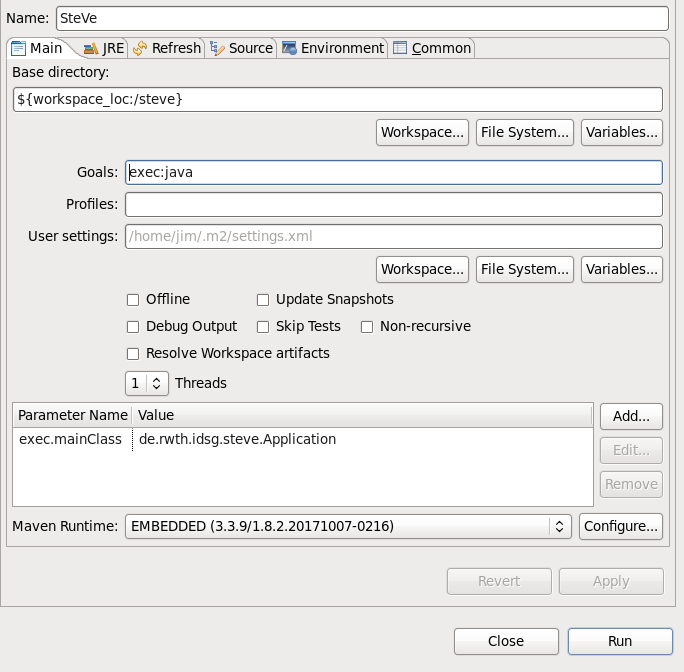 which produced this by way of console output: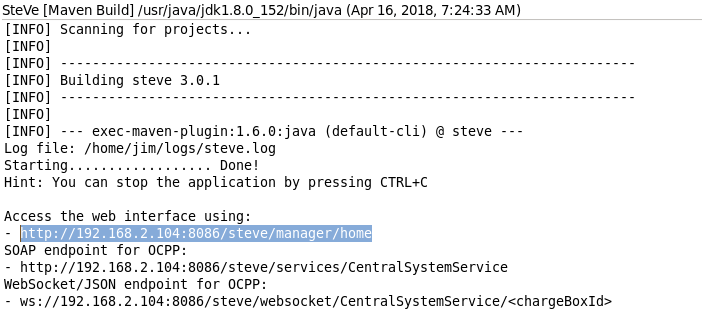 The only slight fly in the ointment at the moment is that SteVe doesn't yet support OCPP 1.6 charging profiles: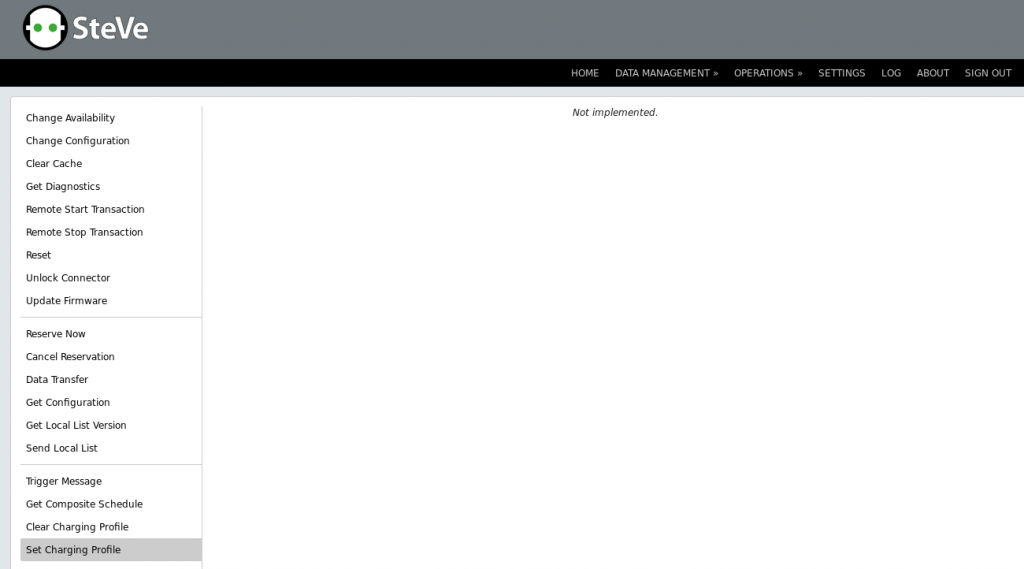 However we confidently anticipate that issue being solved in the not too distant future! As a side effect of this exercise we have also produced a forked version of the ChargeTime OCPP client, together with a modest demonstration "charging station". Please feel free to check them out at:
https://github.com/V2G-Ltd/Java-OCA-OCPP
and
https://github.com/V2G-Ltd/OCPP-1.6-EVSE-Demo
That all works fine for us on our Azul Zulu equipped Raspberry Pi Compute Module 3.