We have been asked to elucidate on the nature of the work we will undertake following our successful bid for Department for Transport funding. Whilst we await ministerial sign off on the associated press release please note the following items of information. The title of the project is:
Vehicle to Grid Controller with Modular Communications
Our tagline above mentions:
Standards based V2x charging station technology
Here is an infographic based on a slide from the "International V2G Standards" presentation I gave at the International Energy Agency's (IEA for short) Hybrid and Electric Vehicles (HEV for short) Technology Collaboration Programme (TCP for short) Wireless Charging and V2X Experts' Workshop held at the Newcastle University Business School on March 20th 2018: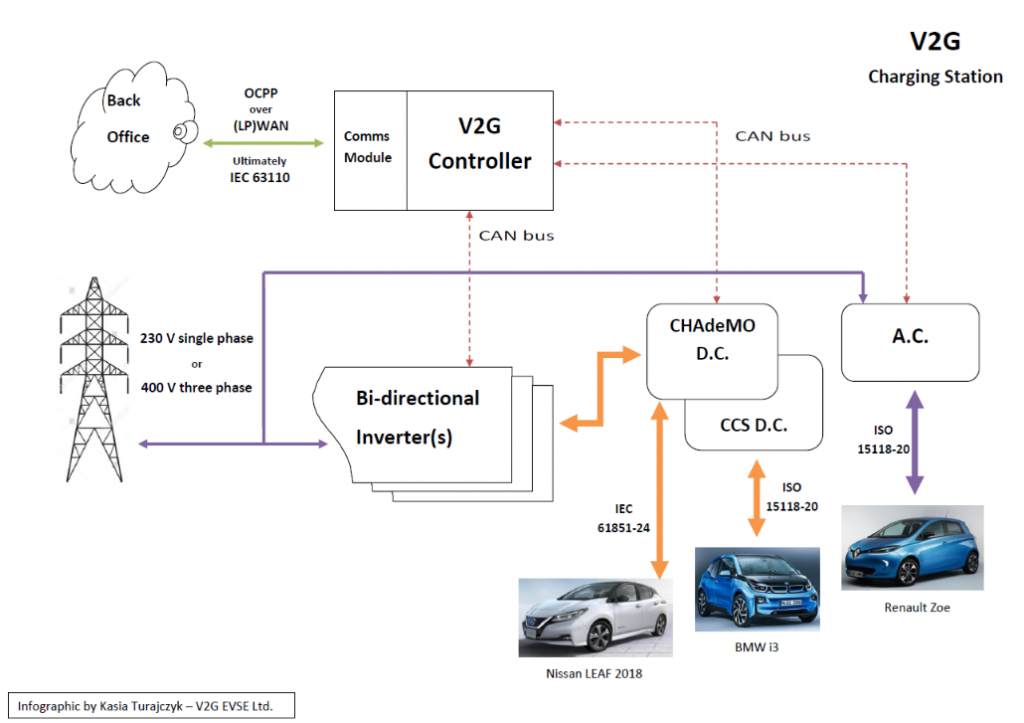 Our current funding does not cover the development of any power electronics.
Hopefully that is of some help?