Kasia is our CFO. She is a polymath. Amongst numerous other things she paints pictures, draws surreal visions, creates illustrations for stories and writes novels and poems.
She is a member of:
The Professional Association for Expressive Artists in the Netherlands – BBK
The Association of Polish Artists
The poets guild 'Aneks'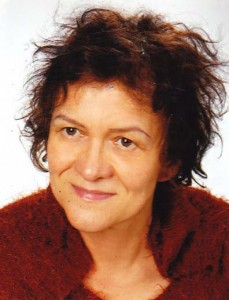 Here is an extract from her C.V.
1996-2009 Own company – KBT Advies
Advising startups/new businesses on formation of corporations and business structures, drafting privacy policies and structuring commercial transactions
Consultant, coach and trainer for non-profit organisations and charities
1989-1994 Advisor for minority groups in Lelystad; City of Lelystad
From 1987-2009 Freelance translator
Polish-Dutch and vice-versa
1986 – Sworn in as an official Polish translator for the Dutch courts
Services for non-profit organisations
Advice and development projects in diverse areas:
multiculturalisation, culture, employment, liveability, sport and recreation, development of projects for Youth in Surinam and Accra, Ghana, occupant participation (writing project plans, budget, financial planning).
Services for startups 
Advice and support for new entrepreneurs, establishing business plans, budgets, searching for backers
Intermediary in startup & bankruptcy of Dutch firms in Poland
Coaching and training startups
Education
1996- 1998 Property Surveying, M.O.O.G.
1989-90 Post University Study –  Management; under auspices of VU Amsterdam & NCV
1984-86 University of Amsterdam/ Faculty of Slavic Studies
PhD Studentship 1984 – 86
Masters Degree, nostrification of Polish MA
1976-80 University of Łódź, Poland
Polish Philology, specialising in linguistics
Philosophy
Masters degree, certificate 1980