Nico writes scripts, novels and fairy tales.  He is an admirer of opera and theatre. He is a great chess player, and he loves skiing and playing bridge. He has strong analytical, supervisory and interpersonal skills.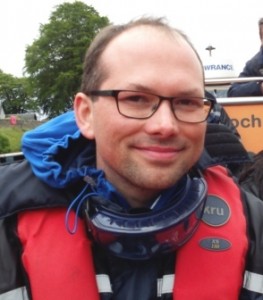 2015.07 –Current                       Procter & Gamble
Category Supply Leader/Supply Network Process Engineer (Gillette)
Leading the RCCP process for EIMEA (Europe/India/Middle East & Africa)
Air Freight Budget Process owner for the EIMEA Region.
Reporting directly to the Gillette Product Supply Director for EIMEA.
Owner of the Component(FWIP) inventories for the EIMEA Region
Owner of the Red (damaged/Returns/Remnant) Non performing Inventories (Finished Products) in EIMEA. Analysis of all options what can be done with the stock.
Supply Chain synchronization (CD Analysis / PTD)
Onboarding new hires
2014.11 –2015.06                       Procter & Gamble
Team Leader Premium Blades Value Stream
Leading a team of 3 Planning Specialists
Responsible for improving processes for Shave Care
Overseeing all the below-mentioned processes and tasks
Planning Packing of Premium Blades
 2013.04 –2014.10                       Procter & Gamble
Planning Specialist (Blades Production)
Some of the responsibilities:
Responsible for a long term, short term and daily planning cycle for manufacturing plant in Berlin.
RCCP process (18months) for all Resources in the Berlin plant (circa 100+) Including meetings on a Global level analysing total world capacity, and analysing best approach to cover demand.
Leading horizontal Productivity Team (22ppl) for the whole SC, covering topics as A3 Process Problem solving, Business Etiquette, Brainstorming, Automation and others.Training new juniors, on SAP settings, Global Gillette Supply Chain, POSS, and all related planning processes.
Taking part simultaneously in several global projects, on new initiatives (New products, resources, materials, SC's, and other local & global initiatives) representing the Berlin plant.
2012.06 –2013.03                       Infosys BPO
Solution Design Consultant F&A
2011.03– 2012.06                      Vivat Ltd (Publishing Company in the UK)
Project Manager
2010.08 –2011.01                    Credit Suisse Poland
Accounts Payable Manager
2006 – 2004                                Readers Digest ESS (European Shared Service Centre)
AP Manager, Team Leader P2P, AP
EDUCATION and QUALIFICATIONS
 2001 – 2004             University of Amsterdam (Law)
                                       Tilburg University (Communication)
2006                            Project management course
2013                             6 Weeks extensive SAP training / Basic Qualification
2014                             Intermediate SAP (SIP) Qualification
2015                             SNP College (5day course on Supply Chain Synchronization, and P&G Business as a   whole)