Zoe has managed numerous third sector projects over the course of her career. She is currently Strategic Advisor at Friends, Families and Travellers.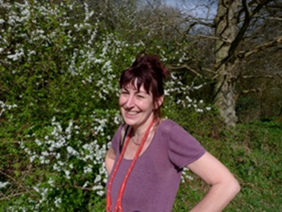 Here is an extract from her C.V.
Experience:
2017- present Co-Director at Friends, Families and Travellers
2017 – Advisor to Select Enquiry for Women and Equalities Committee
2016 – United Nations Representative for The International Coalition for the Elimination of Racial Discrimination.
2012 – Visiting Speaker at International Conference in Romania 'The health of Roma'
2011 – 2014 Working Group on Inclusion Health (chaired by Professor Steve Field)
2011 – present Partner with the British Institute of Human Rights – Health as a Human Right
2011 – 2013 Ministerial Advisory Group for Equality and Mental Health (chaired by Rt Hon Paul Burstow)
2009 – 2017 Trustee for National Voices, an umbrella organisation working with 180 voluntary sector organisations on health and social care and their lead on Inclusion Health, voted in for a second term
2009 – 2016 Strategic Health Manager at Friends, Families and Travellers, working on national policy and child protection lead at FFT.
2003 – 2009 Health Improvement Manager of Sussex Traveller Health and Social Care Project. I currently manage a team of staff who work to bridge the gaps in access to health services for Gypsies and Travellers. The Health and Social care Project has been held up by the Department of Health as a model of 'Innovation and Best Practice'. This role is currently absorbed into my current post.
2000 – 2001 Research with Gerard Rosenberg (Creative Development Director at IBT and Chief Executive for Southern Screen Commission) involving drafting a documentary about Travellers/Gypsies.
Funding and Project Management Examples:
2017 – present Health and Wellbeing Alliance working with DH, PHE and NHSE
2015 – 2017 Safe Relationships – Domestic violence Project Sussex Police and Crime Commission
2012 – 2015 National Gypsy and Traveller Health Inclusion Project (DH)
2011 – present Mental Health and Wellbeing Outreach East Sussex County Council
2008 – 2011 Delivering Race Equality in partnership with Rethink and Crawley Ethnic Minority Partnership.
2006- 2009 Invest to Save 8 (ISB8) – Increasing Gypsy Traveller participation to Adult Social Care
2003 – 2006 Volunteer Project with Gypsies and Travellers (DH)
Education:
MA Health Promotion (Europe), Brighton 1997
BA (Hons) Anthropology and Sociology. Goldsmiths College, London 1994