Further to the announcement earlier this week of the seed funding from the United Kingdom's Department for Transport for our "Vehicle to grid controller with modular communications" project we have another exciting announcement to make this afternoon.
First of all please feel free to take a close look at the module that provides our controller with its LTE-M functionality. Note that it is in single antenna mode in the picture, but supports a second antenna if necessary: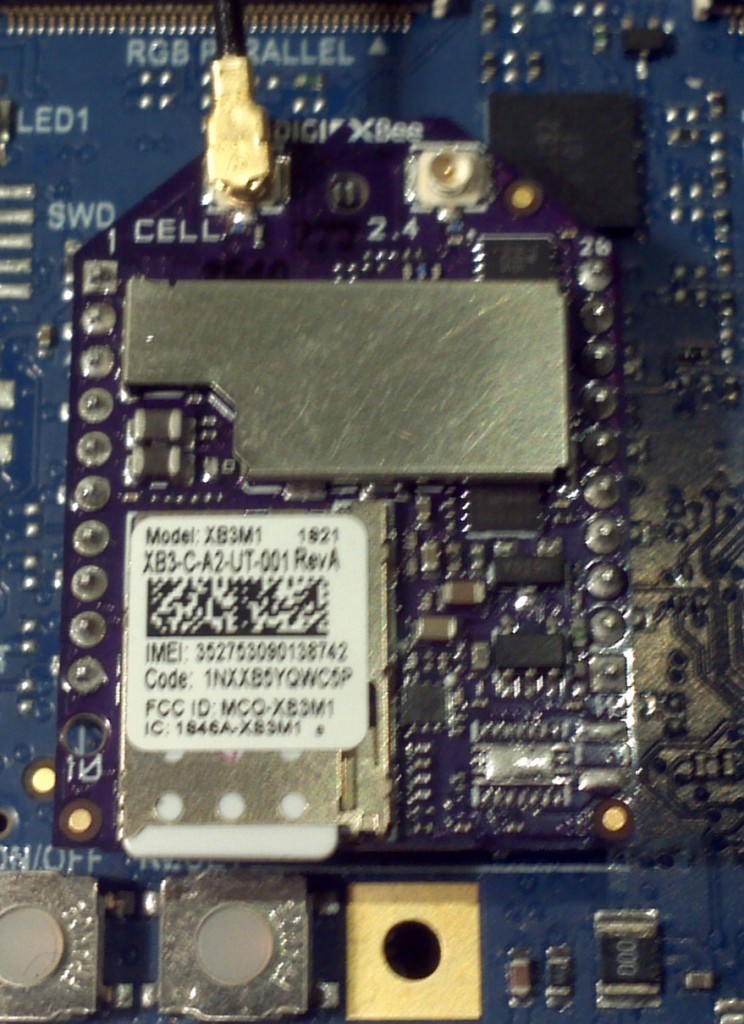 Secondly also bear in mind that, as an eagle eyed reader from Cambridge spotted earlier this week, the module shown above is mounted in what we prefer to refer to as the "V2G EVSE V2x controller with modular communications".
Next we invite you to read yesterday's press release from Digi International® headlined "Digi XBee3 Cellular LTE-M Smart Modem and Development Kits Now Available":
MINNETONKA, Minn., Aug. 8, 2018 – Digi International®, (NASDAQ: DGII, www.digi.com), a leading global provider of Internet of Things (IoT) connectivity products and services, today announced the immediate availability of the Digi® XBee3™ Cellular LTE-M development kits, featuring Digi's next-generation smart cellular modem.

This LTE-M certification, to be followed by the certification of Digi XBee3 Cellular NB-IoT in October 2018, allows Digi to bring one of the first LPWAN, software-defined technology-agile modems capable of offering Cat-M or NB-IoT on a single, compact footprint. Designed to be customer-configurable, developers can easily standardize and futureproof their IoT designs by simply changing modems and SIMs to leverage different wireless protocols without having to redesign hardware for different regions or applications.

Ushering in a much more simplified way of testing designs and incorporating cellular connectivity into wireless solutions, the new Digi XBee3 Cellular LTE-M smart modem is integrated into the development kit via a 20-pin Digi XBee socket, ultimately allowing for solution connectivity via millions of sockets already deployed around the globe. The module can also be easily configured and controlled from a centralized platform such as the Digi Remote Manager®.

Digi International is an Amazon Web Services (AWS) Advanced Technology Partner in the AWS Partner Network (APN), and the Digi XBee3 Cellular LTE-M is a smart cellular modem supported by AWS IoT Core. With built-in Digi TrustFence® security, the module's identity and data privacy features use more than 175 controls to protect against new and evolving cyber threats. It also provides the tools to secure connected devices, including data in motion with TLS 1.2 encryption and bi-directional authentication – required for AWS IoT connectivity.
You may well wish to read the Digi press release in full, and I can reveal that we didn't make use of Digi's development kit when constructing our controller. However I'm afraid we'll have to leave you to speculate for a while about how the V2G EVSE V2x controller delivers its NB-IoT functionality.
If you happen to have noticed that we're based in the UK you may also be speculating about the SIM card plugged into the Digi LTE-M module shown above? If so we can put you out of your misery on that front at least. We paid the carriage across the pond and received this from Hologram in return: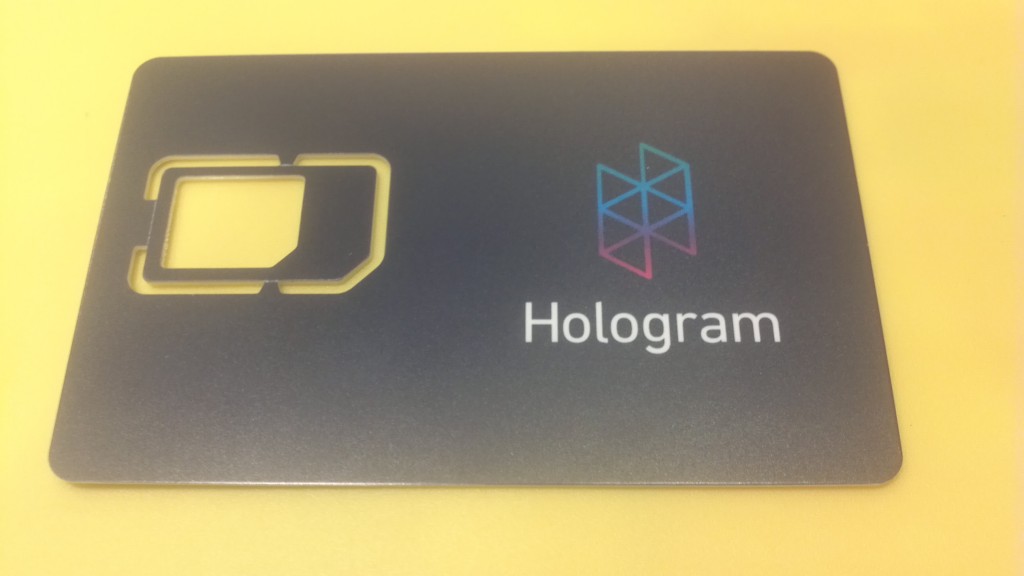 "A single SIM for all of Earth"!
We haven't tested that claim of course, but it certainly works for us here in sunny South West England