This morning the United Kingdom's Department for Transport issued a press release which mentions us! It also mentions what is hopefully some very good news for other Great British small businesses too:
The Department for Transport (DfT) has today (6 August 2018) set out plans to level the playing field for small businesses bidding for government contracts.

In its SME Action Plan, the DfT has committed to directing a third of its procurement spending towards small and medium-sized enterprises by 2022.

As part of this pledge, the department has also awarded £700,000 in Transport Technology Research Innovation Grants (T-TRIG) to support innovative transport projects, including a universal train access ramp that would help disabled people board trains more easily across the network.

Transport minister Jo Johnson said:

Small and medium-sized businesses play a key role in this country's economy and I am proud of our outstanding record in this area.

With this new action plan, we are leading by example by making it easier for these businesses to bid for contracts, and we will continue to support them over the coming years.

This year, out of 23 innovative transport projects given a share of £700,000, 14 were from small and medium-sized enterprises with fewer than 250 members of staff.
According to the Department for Transport's aforementioned SME Action Plan:
This action plan outlines how the Department for Transport (DfT) will meet the Government's aspiration of ensuring that 33% of all procurement spend will be with small and medium enterprises (SMEs) by the end of this Parliament, either directly or indirectly through the supply chain.
and here's how the implementation of that plan is progressing: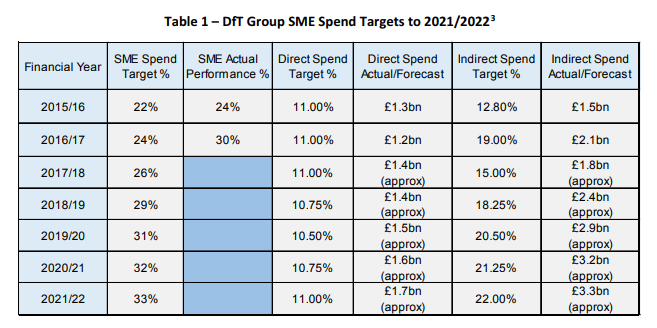 Here at V2G EVSE we currently have far fewer than "250 members of staff", and this is what the DfT had to say about our "Vehicle to grid controller with modular communications" project, seed funded by the Department for Transport in response to our "Transport Technology Research Innovation Grant Open Call" bid:
Developing a prototype for a vehicle to grid electric vehicle charging station controller, which will enable optimal charging across multiple vehicles, managing energy demand. This will include modular communications which will provide information to a central system.
We were notified about our successful bid back in March, and a lot of progress has been made since then down here in North Cornwall! Here's how the hardware side of our proof of concept EV charging station controller looks at the moment: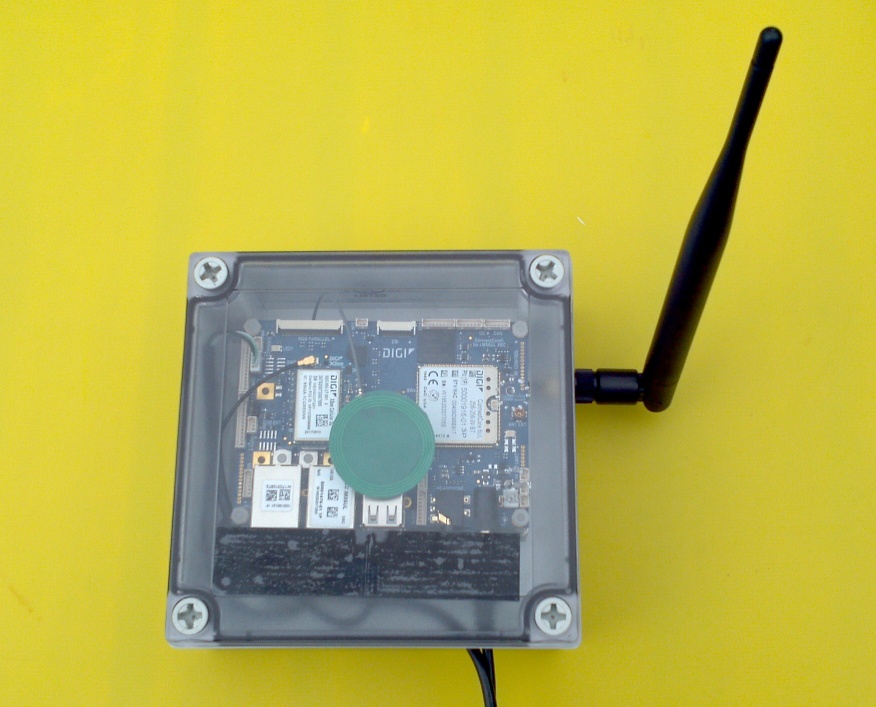 With its assorted comms modules and their associated aerials it can currently communicate using Bluetooth "Low Energy", WiFi, ZigBee, 2.5G, 3G, 4G, NB-IoT, LTE-M , "long range" WiFi, LoRa and Sigfox. Note first of all that not all of those technologies are suitable for the V2G use case. Note also that the V2x acronym covers a wide variety of ways of "improving the charging of electric vehicles" apart from just full blown vehicle-to-grid, including V1G (AKA "smart charging"), V2B (vehicle-to-building), V2H (vehicle-to-home) and V2I (vehicle-to-infrastructure).
From our perspective down here in sunny South West England the word "infrastructure" in the context of "electric vehicles" covers a range of Government departments. Electric vehicle charging stations definitely have one foot in the "transport" arena. In this day and age another one stands in the "energy systems" stadium as well. What's more EV charging stations are not bipedal. Another foot is in the "digital" domain, and the fourth falls firmly in the "Future Cities" field.